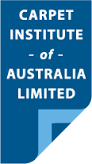 WELCOME TO CHAPARRAL CARPETS
Carpet Manufacturer in Melbourne
Chaparral Carpets is a reputable Carpet Manufacturer in Melbourne that prides on its high-quality tufted carpets for the residential and contract markets. With our dedication to continue and uphold the quality of our products, we are deemed as market leaders in the Australian Flooring Industry.
Not only do we value quality, we are also after our products' beauty and aesthetic appeal. We are stocked with a wide range of modern colour pallets and product styles for both wool and synthetic fibres. Our varied product options, combined with our reputation for quality and durability, makes us a favourite throughout Australia by interior designers, home stylists, and retailers alike.
High-Quality Carpet Products in Melbourne
Chaparral Carpets are high-quality carpet products sourced from the finest raw materials and matched with the best manufacturing techniques. Our 46 years in the business has enabled us to know and understand more about the Australian market. We have top-of-the-line carpet products with the majority made from quality New Zealand wool. These include Far East for the best quality, Outback for a lasting beauty, Natural Choices for elegant texture and style, Kingston for softness and comfort, and Apartment for dependable style and practicability.
Chaparral Carpets' Guarantee of Authenticity
Chaparral Carpets is an Australian-made and family-owned business. Since our establishment in 1975, we vowed to only source the finest raw materials from around the world. Along with our dedication to quality sourcing, we are also keen on implementing the most recent and technologically-advanced manufacturing techniques to produce the best quality carpet products.
We can ensure that all Chaparral carpet products received by our clients only come with guarantees that cannot be excluded under the Australian Consumer Law. The consumer can be certain that they are entitled to a replacement and/or refund for any major failure and compensation for any other reasonable foreseeable loss or damage. The consumer is also entitled to have the goods repaired or replaced if the goods fail to be of acceptable quality and the failure does not amount to a major failure.
We are located at 45 Brunel Rd., Seaford VIC 3198 Australia. You could also reach us via email at sales@chaparral.com.au.
Feel free to Contact Chaparral Carpets for more enquiries regarding our carpet products.